What are great music documentaries on YouTube
DW Classical Music: DW launches YouTube channel
Germany has the worldwide reputation of being a classic superpower. There are over 130 professional orchestras in Germany - about as many as in the rest of Europe combined. There are also around 10,000 musicians in permanent employment. Almost half of all opera houses in the world are on German soil. This outstanding infrastructure is historically based: Bach, Beethoven, Brahms, Handel, Schumann, Wagner, Mozart, Johann and Richard Strauss are world-famous names of composers who were active in the German-speaking area.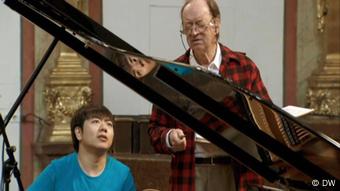 The DW documentary "Mission Mozart" with Lang Lang and Nikolaus Harnoncourt won an Echo Prize
Whether newcomer or superstar - no classical musician can afford to skip the concert stages in Germany such as the Elbphilharmonie Hamburg, the Dresden Semperoper, the Berlin Philharmonie or the thousands of stages in the country's smaller and medium-sized cities on his career path.
It is therefore logical that Deutsche Welle, as a German international broadcaster, creates a contemporary platform that reflects the diversity of musical life: At the beginning of the Beethoven year on December 16, 2019, DW launches the "DW Classical Music" channel on YouTube - and thus gives one versatile insight into German musical life.
Musical craft and live recordings
Those interested in classical music can meet musicians on the channel and gain insights into their musical craft. The principle is: Classical is not something elitist, it concerns everyone and is not afraid of dialogue with other genres. Beginners and connoisseurs, professionals and interested parties alike will find a wide range of options.
English language skills are required for some formats. "DW Classical Music" also selects selected concerts by top-class musicians and ensembles. These are video and audio formats that can be understood anywhere in the world, beyond all language barriers.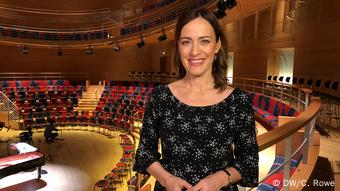 Presenter and horn player Sarah Willis
On "DW Classical Music", DW shows existing and new TV productions as well as formats specially produced and packaged for the new YouTube channel. Little by little, new series and series are developed. Some examples of new playlists that will be available at launch:
SARAH'S MUSIC - with Sarah Willis: The US-born presenter and horn player Sarah Willis is a member of the Berliner Philharmoniker. In twelve-minute reports, she talks to other prominent musicians who share their passion for classical music. "Classical music holds so many secrets," says Sarah Willis, "I'm delighted to be revealing some of them in 'Sarah's Music'".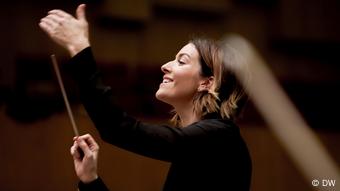 Maestra Alondra de la Parra
MUSICA MAESTRA - with Alondra de la Parra: Backstage with a trendy young conductor: The Mexican maestra Alondra de la Parra conveys unusual encounters with other musicians in this series of videos. For example, the audience can experience a marimba crash course with the Swedish percussionist Johan Bridger or the preparation of corn cakes with the Mexican ensemble Recoveco. The program is enriched by rehearsal recordings, concert recordings and interviews.
Listen and Watch - Your Private Concert Hall: selected concerts to hear, see and enjoy.
Artists - In Their Own Words: This series includes interviews, statements and portraits by and with important classical artists, but also with promising newcomers.
Click here for DW Classical Music