How to make cream from wheat farina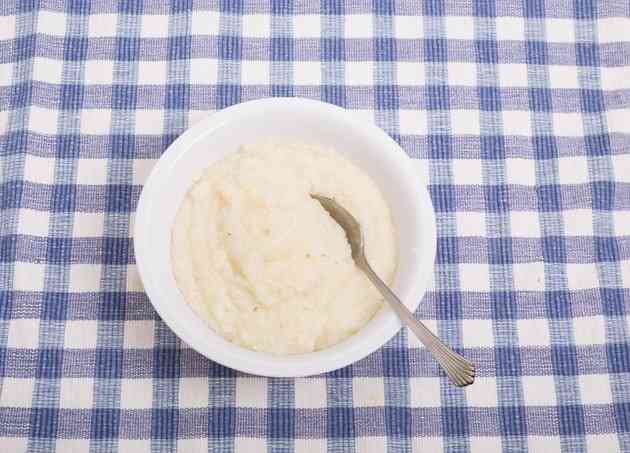 A hot bowl of wheat cream on a cold winter morning only takes a few minutes to cook on the stove or in the microwave. This fortified wheat farina hot cereal has been a staple in many American homes for generations and is known for its smooth and creamy texture. While it comes in several flavors, including a whole grain version, the 2 1/2 minute wheat-infused Farina is the original. Sugar, butter, and milk are common toppings, but you can add other toppings, including fruit, nuts, syrup, and chocolate.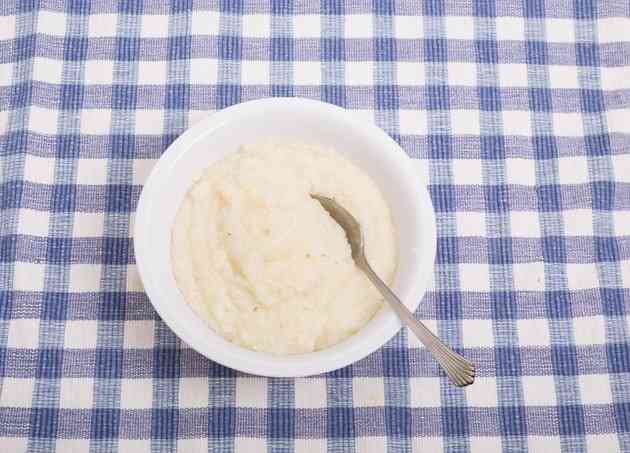 A bowl of Farina Wheat Cream sits on a gingham tablecloth. (Image: dbvirago / iStock / Getty Images)
On the stove
Step 1
Bring water or milk and a dash of salt to a boil in a saucepan on the stove. You will need about 1 cup of water for each serving. If you are using milk, briefly bring it under a saucepan so that it does not rise over the saucepan and overflow. You can also use half water and half milk if you don't want it too creamy.
step 2
Slowly stir the wheat cream into the hot liquid. Keep stirring until it comes to a boil and reduce the heat to a low level. Use about 3 tablespoons of granola per 1 cup of water or milk.
step 3
Keep stirring the wheat cream as it thickens for about 2 1/2 minutes to avoid clumping. Pour into the bowls immediately when it has thickened to your liking. Add sugar, butter, and milk to your liking.
In the microwave
Step 1
In a large microwave-safe bowl, mix water or milk, Creme of Wheat farina, and a dash of salt. For each serving you plan to prepare, use 3 tablespoons of granola per 1 cup of water.
step 2
Put the bowl in the microwave and cook high for 1 minute. Open the microwave and stir the wheat cream. Then cook for another 1 to 2 minutes, stirring every 30 seconds until thickening begins.
step 3
Let the wheat cream sit in the microwave for a few minutes to reach the consistency you prefer. Stir in sugar, milk and butter as desired.
Things you will need
Water or milk

Whisk or wooden spoon

Sugar, optional

Butter, optional
top
Get creative with additional ingredients to mix in after the Cream of Wheat is cooked, including fruits like bananas and blueberries; Sweeteners like brown sugar or maple syrup; Chocolate chips or cocoa powder; chopped nuts like pecans and walnuts; and crispy additives like granola.
Make hearty wheat cream by adding butter, grated cheese, salt and pepper.
warning
Keep an eye on the wheat cream in the microwave. The microwave power will vary and the granola may cook faster than expected, which can cause it to boil over or form lumps.