What should a tourist not do
Don't's: 11 things you shouldn't do in Prague
If you don't want to attract attention as a tourist in Prague and - more importantly - don't want to fall for it, there are 11 things you shouldn't do: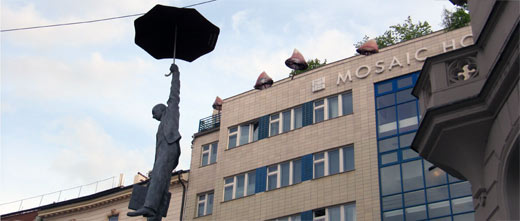 Change money on the street
They really do exist, figures who offer the black exchange of money. Often you get Polish zloty, Hungarian forint or another currency that is worth less than the Czech koruna in exchange for your euros.
Therefore: The best thing to do is to get your money directly from the ATM or, with a bit of caution, from an exchange office.
Believe the promise "0% commission" in exchange offices
There are exchange offices that offer unbeatable conditions. The small print then explains why this offer does not apply to normal exchanges of money. Because, of course, exchange offices always want to make money. So just ask specifically how many Czech crowns (including commission) you will receive for your amount x. Please ask this question before you have handed your euros over the counter.
Carry valuables (in a crowd) within easy reach
There are many pickpockets in Prague, mostly they work in groups. The danger is particularly high in the historic city center around the Old Town Square or Celetná Street. But also in the crowd in the metro or tram: Both in narrow places of the stations or in the car itself. There is no such thing as 100% protection, but it is best to carry valuables that are difficult to reach or not to have with you at all.
Get in any taxi on the street
Especially at the train station and around Wenceslas Square and the old town there are a few taxis that specialize in gutting tourists. But it can always happen that a taxi driver demands more from tourists than from a local. A well-known trick is to agree the price in advance, which is of course significantly higher than the route with a taximeter.
There are taxi stands with a "Fair Place" sign, or even better, you can call your taxi from the following taxi numbers: 222 333 222 (AAA Radiotaxi) or 257 257 257 (City Taxi).
When paying you should always insist on a printed receipt and not believe claims like "printer is broken right now".
Forgot to stamp
Tickets for the underground are available from machines, but also in tobacco and convenience stores. Important: the ticket must be validated before starting the journey.
Park on the roadside
Cars with foreign license plates are a popular target for car crackers and thieves. Therefore, always park the car in a guarded underground car park, e.g. from the hotel, even if this costs something. It is better not to park the car on the side of the road overnight.
Do not be careful at the zebra crossing
Cars do not automatically stop at pedestrian crossings. The tram even has right of way. Therefore always look and assess the situation before crossing the street.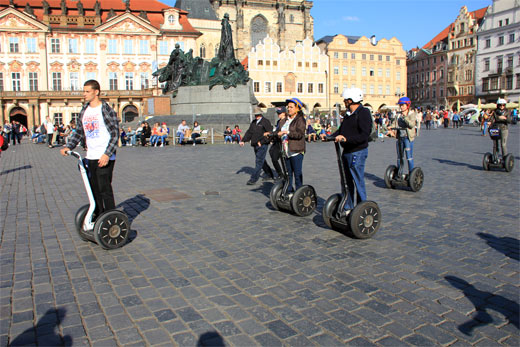 Addressing people in German
It is true that, especially in the center of Prague, many people understand or speak German. Nevertheless, it is impolite to simply start babbling off in German as if it were natural. English is more recommended.
Take Handwritten Tip Note Seriously
In tourist centers in particular, it can happen that the waiter adds a handwritten tip on the bill. That is of course nonsense and outrageous: Because there is no obligation to tip! Therefore: You should only pay if you want to.
The rule of thumb to tip is: under 100 kroner you round up to the next 10, over 100 kroner you give about 10% and round up.
Extravagant special requests in the restaurant
Special requests in restaurants are only partially common, usually you take what is on the menu. In other words, changing a meat-heavy main course to a vegetarian option is perceived as strange.
Driving around people on the Segway
There are many Segway tours in Prague and honestly it has to be said that not everyone who rides a Segway for the first time has mastered it. Therefore: Segways can be a lot of fun, but please drive in a controlled manner, especially in a crowd.
these articles could also be of interest to you: