We have talent.
Add to watch list
remote
Self-employed
Start: May 17th, 2021
Duration: 09/30/2021
Apply now
---
Share job advertisement
Share via FacebookShare via LinkedInShare via XingShare via email
We are currently looking for a freelance employee for one of our major customers who meets the following requirements:
Your tasks:
Support of the internal team in adapting an EWM rollout to other countries

Activities for all EWM locations: creation of storage locations, product master, upload of stocks

Workshops with the customer / explanation of the EWM solution, the EWM structure, support of the customer in the acquisition and provision of the master data (storage locations, products, stocks, etc.)

Help with defining the cut-over plan

Optimization and examination of the possibilities to optimize already adapted processes and to offer a better solution

Support with further additions / changes in EWM
Your profile:
Extensive and proven experience (6-10 years) in at least 3 SAP Logistic / SAP EWM implementations for large international customers

Experience in implementation / data migration

International project experience

Knowledge of application support (ASUP), porting / software integration (PORT), problem management (PBMG) and usability evaluation (USEV)

Project experience in the conception and implementation of new processes

Language requirements: English / German
Framework parameters:
Occupancy: part-time 3 days / week

Location: Remote / Essen

Start period: 05/17/2021

Duration: 09/30/2021 - option to extend until 01/2022 (GoLive)
Your GECO contact person looks forward to hearing from you and sending you your current project history (Word document) including information on availability and your fee expectations.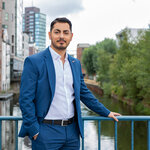 Apply now
Share job advertisement
Share via FacebookShare via LinkedInShare via XingShare via email
Similar jobs
Shut down
Too many entries in your notes
You have already reached the maximum of 10 job offers in your wish list. Please remove other entries from your list first.
To watch list
Get started with us
Your career at GECO
Are you looking for a future-proof job with attractive development opportunities? Do you prefer to work in a friendly team that sticks together? Do you want an employer who not only rewards your performance with a fair salary, but also with personal appreciation? Then it is worthwhile to find out more about a career at GECO.
Can't find a suitable job posting for you at the moment? Never mind - we always look forward to interesting personalities who want to bring their ideas to our team. Career changers are also welcome.
Simply send your detailed application documents to us: [email protected]

Top reasons for working together why you should work at GECO:
Let it work in carefully
Let it work in carefully
A pile of work on the first day? Not with us. Try out all departments and get to know your colleagues over lunch. Our precise induction plans and our quality management system with work instructions, forms and samples also offer you orientation.
Targeted training
Targeted training
Do you want to move forward quickly? With us you get the chance to expand your specialist knowledge on a regular basis - through internal training modules of our long-term employees, our group-internal e-learning platform as well as external training opportunities. If you wish, you can also attend webinars or online courses.
Get a perspective
Get a perspective
What are your professional goals? Plan your specific career with our career matrix - and reach your desired stages step by step. Whether from trainee to department head or from recruiter to management: Many of our employees have already developed in this or a similar way.
Stay flexible
Stay flexible
Working with a time clock? Unnecessary. With our flexitime based on trust, you can manage your tasks very flexibly - if necessary, even in the home office. And if you would like to live in another city: Our offices in Hamburg and Munich offer you the chance to change location.
Enjoy the working atmosphere
Enjoy the working atmosphere
Wake up in the morning and look forward to work: we do everything for that. Our flat hierarchies and short decision-making paths enable constructive teamwork - with plenty of space for your own ideas. A loft-style workspace awaits you with free drinks and an inspiring view of Hamburg or the Alps.
Experience events
Experience events
Whether it's a May party, brunch or laser day: We always come up with something to promote team spirit. Our regular events offer you the uncomplicated opportunity to establish closer contact with your colleagues.
Use company cars and mobiles
Use company cars and mobiles
Achievement pays off: With us you drive the car of a leading brand manufacturer, receive an iPhone - both also for private use - as well as a laptop for your daily business.
Operate company pension schemes
Operate company pension schemes
Are you worried about your security in old age? We also. That is why we take over an employer's share of up to 20 percent for your company pension scheme.
Stay fit
Stay fit
Is your physical fitness important to you? We are happy to encourage this attitude. Simply use our discounts for membership in a fitness studio. Or join one of our internal sports teams, such as our running group.
Working ecologically
Working ecologically
With us you can say with a clear conscience: I belong to a company that keeps its ecological footprint as small as possible. For example, we often use online meetings instead of long business trips and like to swap the plane for the train.
Support social issues
Support social issues
At Christmas, we don't invest in expensive customer gifts, but donate the amount to an organization of our choice - in recent years, for example, to the Sternenbrücke children's hospice, the German Children's Cancer Foundation and the German Multiple Sclerosis Society.
Recover extensively
Recover extensively
You receive an annual vacation entitlement that increases with the length of your loyalty to the company. If there are more hours, you can reduce them by the hour or by taking days off.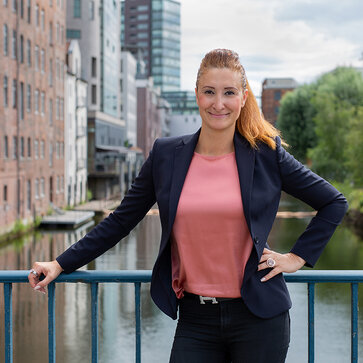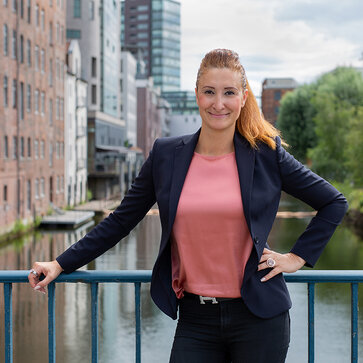 Conny Zitelli
Division Manager 5 years with us
I became aware of GECO through a former colleague. After that everything happened very quickly. Job interview - felt above the clouds - on the 15th floor. I was magically attracted by the entire atmosphere and the coexistence of colleagues, which I got to know on the trial day. We are a diverse, funny group that can lend a hand alongside all the fun we have. Saved work address: Glitzerpalast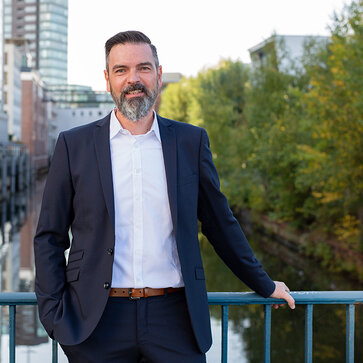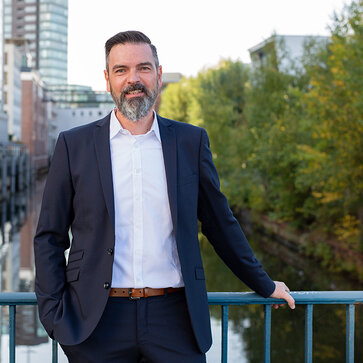 Christian Gielnik
Key Account Manager 3 years with us
In 2008 I started my own business in the IT sector. Thanks to my personal contact at GECO, the cooperation was uncomplicated, targeted and on an equal footing. For 9 years my independence was a good mix. By networking with GECO, I had small businesses as my own customers and projects with large corporations. However, at some point I asked myself the following questions: Hire employees? Do you want to go on vacation for more than 5 days? A call came from the management of GECO, with an offer of permanent position, just as requested. I accepted the offer to start as an Account Manager at GECO with pleasure. That was a few years ago and it was a very good professional decision. A uniquely good team, personal responsibility and a demanding job made me moored in the port of GECO Germany - I am now firmly moored there.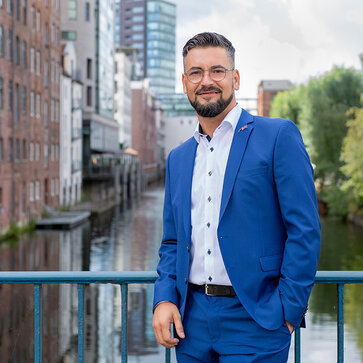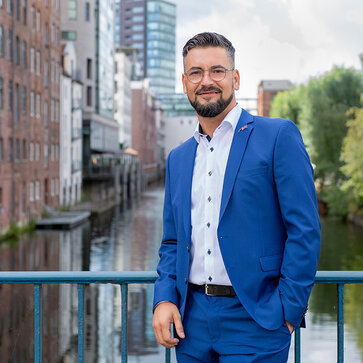 Paulo Lopes
Head of Recruitment with us for 15 years
Ahoy dear youngsters, career changers & friends of Kbit / s and Terabit / s! Since 2006 I have been looking back on an eventful, successful and also great family time at GECO, which I definitely do not want to miss. At that time, our current managing director Markus made a recruiter position attractive to me. After getting to know the team, the decision was easy for me. I was immediately enthusiastic about the GECO team spirit and joined at short notice. 8 years later, I was offered the position of Head of Recruitment, which I have been doing successfully ever since. I feel very comfortable and in good hands with GECO. Flat hierarchies, short decision-making paths, clear and direct communication. The creativity and, above all, our flexibility that we display are impressive. There are also recurring team events, joint lunches and joint sports activities.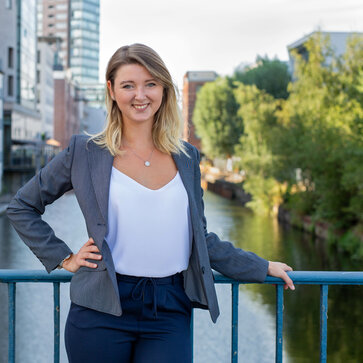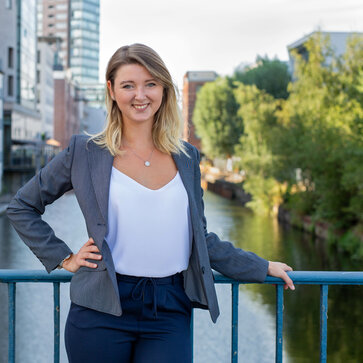 Angelica Arghiani
Trainee HR service clerk with us for 3 years
After graduating from high school in Poland with a focus on computer science, I wanted to work with people. When I was looking for an apprenticeship in Germany, I wanted to combine IT and work with people and in GECO Deutschland GmbH I found the company that was right for me. The training is multifaceted and perfectly tailored to me. In addition to a high level of input on the subject of personnel service management, I was able to gain practical experience at an early stage. By handing over responsibility, I quickly felt part of the team and incentives, as the "Stuzubi of the month" show, how much appreciation is shown to the trainees. The great working atmosphere is due to the relaxed atmosphere and the friendly team. Even in times of Corona you "zoom" in afterworks and a sense of togetherness arises that makes you happy to come to work.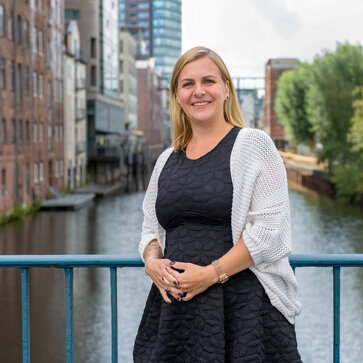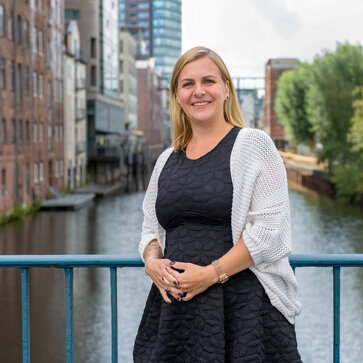 Anika Kruger
In-house recruiter 8 years with us
I became aware of GECO in August 2012 through a former fellow student and I applied as a department head in Contract & Billing on my own initiative. And - I was hired and have been happy to be a GECO ever since. After 4 years in the position and two years of parental leave (1 year in between I worked as an assistant at GECO ...), I returned to the office in 2019, freshly motivated - in a newly created position as an in-house recruiter. Since 09/2019 I have been filling this position with life and I have (almost ... 😉) a lot of fun every working day. Since 07/2020 I have taken on another area of ​​responsibility as training manager and look after our Stuzubis (students & trainees). Every day here develops me further and my personal GECO has stood for: Community - success - opportunities - optimization for many years
Internal references
Our reviews
Transparency is important to us. In the review portals kununu and indeed you can see what others think of us. And if you have made yourself a picture of us, then please rate us too.
Scroll up