What's your favorite taco
A Taco Lovers Guide To Mexico City
Anais Martinez, aka The Curious Mexican, is a food blogger, food tour guide, beer lover, and taco freak. She lives in Mexico City and knows her way around the streets, not to mention the taco stands. We spoke to her to get a glimpse of Mexico's famous dish and to get her advice on new taco-eating tourists.
What Makes a Perfect Taco?
I've had LOTS of good tacos, but for me there is a perfect balance between three simple things: a good tortilla, good fillings, and a good salsa. The salsas could change or destroy a place and could be the reason you would never go back to a certain place.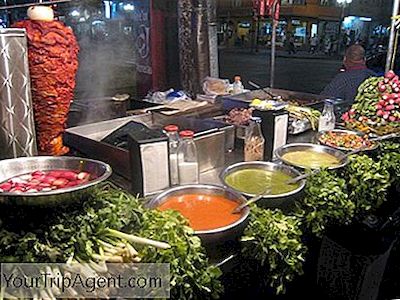 Taco stood │ | © Juan Barahona / Flickr
What was the tastiest taco you have ever tried and why?
Fish tacos in Ensenada are amazing. Freshly caught fish with a light batter and fried in lard, served on a warm, yellow corn tortilla and topped with pico de gallo salsa and lime juice. The combination of flavors and textures is something I still dream of.
What are your favorite taco spots in town?
Vilsito is by far my favorite taco al pastor (marinated) pork cut from a rotating skewer like a sharwma) place, but when it comes to grilled meat, Los Parados are easily my place of choice. I also love 5 Hermanos in the Merced Market for their tripe taco, Hidalguense for their barbacoa and the Mixiote tacos at the Sunday market in La Lagunilla.
Vilsito - Av. Universidad, Narvarte Poniente, Mexico City, Mexico, +52 1 618 163 6247
Losr Parados - Monterrey 333, Rom Sur, Meixco City, Mexico, +52 1 55 8596 0191
Mercado la Merced - Calle Rosario s / n, Merced Balbuena, Mexico City, Mexico, +52 1 55 5522 7250
El Hidalguense - Campeche 155, Roma Sur, Mexico City, Mexico, +52 1 55 5564 0538
La Laguilla market stall - Calle Comonfort 84, Lagunilla, Mexico City, Mexico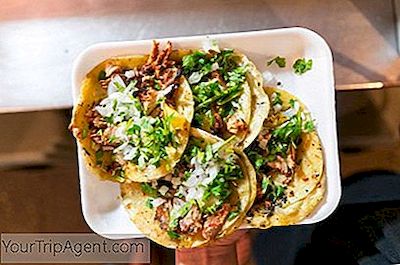 Tacos al pastor │ | © City Foodsters / Flickr
What's one thing most people didn't know about Mexican tacos that they should?
Mexicans learn that eating a taco is actually an art when we are barely old enough. Look over the bar in front of the taco stand. When eating tacos try tilting your head instead of the tacos, you will keep all the juices and salsas inside and avoid confusion.
What's your advice on salsas and choosing the right taco stand?
As for salsa, always start with a few small drops and then build up. Salsas in Mexico are meant to be hot and you don't want to ruin your food by adding too much heat. And when it comes to choosing the best taco spots, the bigger the better when you have a really big one Taco al pastor Seeing skewer, you know you're going to get something delicious. The same applies to any other taqueria that employs more than five people. You have to be very busy so the food has to be delicious.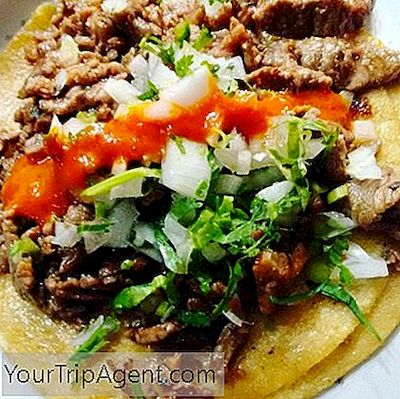 The colors of Mexico │ | © Lydia Carey
If a single taco could represent Mexico as a country, what would it be and why?
I think a plain bean taco. It doesn't matter what part of the country you're from, whether you eat flour or corn tortillas, or what beans you like, a bean taco is always graciously accepted by any hungry eater. No true taco lover could ever turn down one.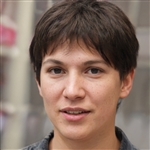 Author: Violet Foster
Violet Foster is a 29 year old journalist. Bacon lover. Bad thinker. Internet practitioner. Beer Geek. Pop culture expert. TV evangelist.