What is CE and RoHS Certification
Blog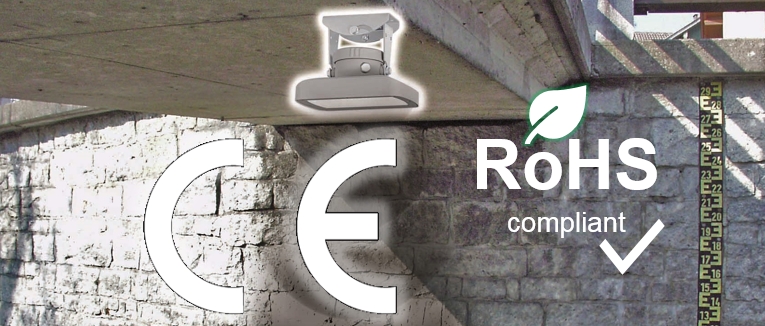 The EU Directive 2011/65 / EU serves to restrict the use of individual hazardous substances in electrical and electronic equipment. The RoHS regulation applicable to monitoring and control instruments, including OTT devices and sensors, provides for the full implementation of the directive from July 22, 2017. From this point on, we must have RoHS certification for all devices and sensors. From July 22nd, RoHS will also be a compulsory part of the CE declaration.
Without CE and RoHS, corresponding products may no longer be put into circulation in the EU and in countries that are approaching the EU directive. Spare parts and parts that are used for repairs are an exception.
As a manufacturer of environmental measurement technology, we have always felt obliged to exclusively manufacture and market environmentally friendly products. For this reason, these are RoHS-compliant from the start and anchored in the EU declaration of conformity.
In order to implement the RoHS measures in our company, we created a coordination office that examined and checked all of the 30,000 articles and products and made changes if necessary.
What does RoHS stand for?
RoHS means "Restriction of Certain Hazardous Substances" in German "Guideline for the restriction of hazardous substances" in electrical and electronic equipment. This restriction is anchored in EU Directive 2011/65 / EU. If a product is RoHS-certified, this confirms that the proportion of environmentally harmful, difficult to dispose of hazardous substances is limited to the maximum permitted limit. Examples of such substances are lead, mercury, hexavalent chromium and cadmium. Manufacturers of electronic devices are therefore obliged to use more environmentally friendly alternatives, such as unleaded soldering.
Compliance with the RoHS directive must be confirmed in the EU declaration of conformity. This is done using technical documentation in accordance with DIN EN 50581 guideline.
Since 2011, manufacturers have only been allowed to apply a CE mark to RoHS-certified products. CE see also above. It stands for compliance with EU regulation 765/2008, and confirms "that the product meets the applicable requirements that are stipulated in the Community harmonization legislation on its attachment."
EU declaration of conformity
With the EU declaration of conformity, the manufacturer in the EU or an authorized representative based in the EU confirms that a product he has brought onto the market complies with the basic health and safety requirements of all relevant European directives.
The RoHS directive is therefore an important part of the EU declaration of conformity.
Do you have any questions or are you interested in further information? We are glad to be here for you!
Simply send an email to our product coordinator Ms. Wölfe: [email protected]
Generally