Article writing improves search engine optimization
How to improve your SEO with good text
Texts should work. But before they can unfold, convey information and anchor themselves in the minds of the readers, they must first be found. In this article, I'll give you some tips on how to improve your SEO when writing. Find out now how you can optimize your texts for organic search clicks and search engine ranking in the future.
Why you should of course think of search engines and SEO when writing
One thing in advance: With the mass of existing and daily created Internet pages or online articles, it is logically more difficult to get a place in the top search results. In a figurative sense, this is the holy grail and thus the declared goal. In our article, which deals with the interaction between social media and Google, we have already explained how much the Google algorithm influences the search result pages (SERPs).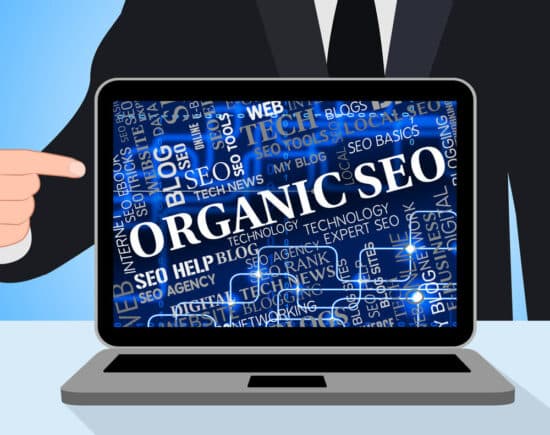 Source: shutterstock.com / Stuart Miles
And since Google is by far the most widely used search engine in the world, there is simply no getting around thinking of the mechanics that Google uses while writing. Why? We come to that now.
What is important for search engine optimized texts?
Some aspects are important for effective SEO texts. First of all, we deliberately do not differentiate between a highly scientific article, a product description in an online shop or, for example, the travel report of a private blog. Because the same applies to all of them across the board: They must contain keywords that match the organic search using search engines. Unfortunately, many understand the term SEO text only to have a certain (and mostly completely exaggerated) density of relevant keywords, which is no longer a criterion for search engine optimized texts. And what use is it to you if your readers jump off after just a few words or lines because the text is difficult to read? The following happens: Your bounce rate increases and Google ranks you worse in the end.
An example
Imagine you encounter such an explanation:
"By search engine optimization, we mean measures that serve to ensure that websites and content appear at the top of search engine results in organic search engine rankings through search engine optimization. Through the use of search engine optimization, we manipulate the search engine ranking by adapting photos, videos, articles or websites in order to improve the reach through search engine optimization. "
Be honest, you don't really enjoy the lyrics, do you? Would you still survive such a paragraph? Probably not.
via GIPHY
In addition, with keyword stuffing, he depicts one of the mistakes that are made far too often when writing SEO texts. The consequence: Google classifies the artificial use of as many keywords as possible as a spam measure. This SEO technique is either punished with a poorer ranking or even leads to exclusion from the index as a GAU.

You have now briefly learned what you shouldn't do, among other things. So let's roll up our sleeves and now concentrate together on what makes successful SEO texts.
Five tips for good SEO copy
When Google peeled the "Hummingbird" algorithm update out of the egg in 2013 and revolutionized searches using the world's most important search engine, the weighting of the keywords also shifted. Google wants to get to know people much, much better, and thereby bring them closer together and connect them with one another. Since then, a "natural" search and user satisfaction have played an increasingly important role. What learning can you draw from this? Now read our five tips on how you can collect plus points for people and machines with good SEO texts.
At a glance:
At the beginning there is H1
Readable content doesn't just make Google happy
Relevant keywords in the right proportion
There must be order - also for SEO texts
Voice search influences SEO
Tip 1: It all starts with H1
For the sake of readability and quick understanding, place your most important keyword right at the beginning of your main heading, the H1. You are not doing this for Google, you are doing this for your target audience. The headline ideally consists of a few words. So your readers can immediately grasp what your article is about. And if in this fraction of a moment the signal is understood that your text will provide the answer to a question you are looking for, H1 is usually the key to starting reading.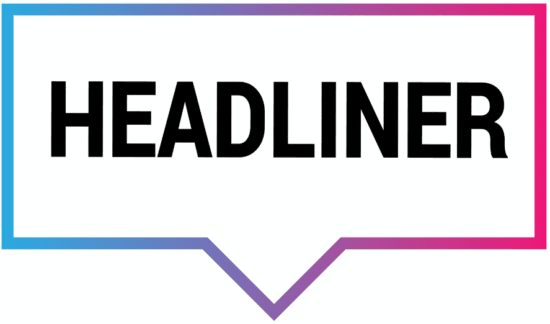 shutterstock.com / hanec015
The important thing is: If you have not yet researched the key keywords for your concern, you should do so now at the latest. Whether you want to use Google's Keyword Planner or a free or paid tool is of course up to you. Check your keywords for search volume and the competition that is also active. Keywords with a high search volume are often in demand, but your posts must first assert themselves against all competitors who place hope in the same keyword. One solution could be long tail keywords and phrases, which we will deal with in the tip but one. With tools like Xovi or Ryte you can also do a WDF * IDF analysis for topic research in order to implement your keyword strategy in the best possible way. It can be an important building block for your SEO because, among other things, you can find out which URL ranks best for a key word that is relevant to you.
Tip 2: Reader-friendly content doesn't just make Google happy
To anticipate the essence of this tip:
Make the content as reader-friendly and user-centered in the focus of your texts as possible!

Did you succeed in motivating your readers to start reading the text after understanding the headline (see tip 1)? Very good! Now you should convey directly that it is worth reading on. Make sure from the start that you are providing an answer to what was really being searched for. Present in the content the benefits from which your readers will benefit. For this it is of course important to know who is actually your target group. What interests does she have exactly, what is she looking for, what can you offer her? You should be clear about this.
Write consistently and precisely against the answer to the question asked via the search engine. Exaggerated flourishes and deviations only distract unnecessarily in the long run. And endlessly nested sentences tire the brain, the likelihood of jumping off increases. Therefore, always put yourself in the shoes of your readership. Would you read on yourself? Do you feel the same? You only do it if you are convinced that you will win if you keep reading. Even Google recommends that you think about the needs of the user first! It is therefore elementary to write your message as high quality and at the same time easy to understand as possible. If you take this to heart, you are well on the way to creating "compelling content" that will make your target group stop and then captivate them.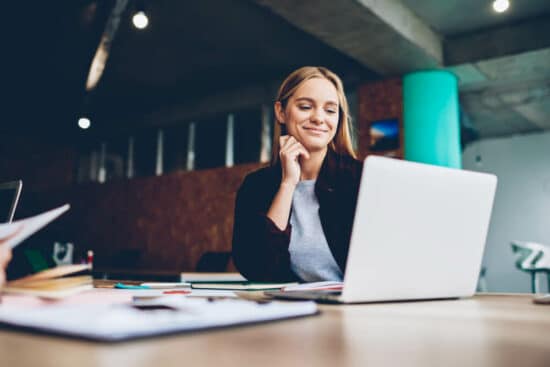 shutterstock.com / GaudiLab
Semantic search and personal texts
Bring life to the texts by not making your readers fall asleep over and over again with the same, repetitive terms. Brings synonyms into play in the battle for the best SERPs. You have to know that in the semantic search, the criteria of intention, identity and the relationship play a major role. And since Google evaluates these aspects as a personality, the natural expression of your texts is particularly important in this context.
Incidentally, it can be very helpful to have others read the text first and check it for legibility! As long as it quickly becomes clear to your colleagues from the text what the content of the article is about, everything is very, very good so far.
For you as a motivation to write articles that are worth reading: The better the SEO text, the lower the bounce rate and the longer the time spent on your site. Google notices this positively and rewards you with regard to the ranking.
With this in mind, you should make sure to offer your readers all the important information. Prepared so tasty that you just can't stop reading. If you succeed, it will remain exciting for you even with the third tip ...
Tip 3: relevant keywords in the right proportion
Of course, it is important to use the keywords that are relevant to the content. Because they are responsible for ensuring that the search engines stumble upon you in the first place. After you have completed a detailed keyword research, you now start to check your text for these keywords.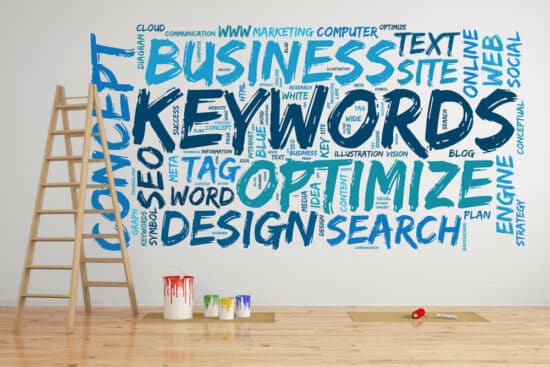 shutterstock.com / Robert Kneschke
Use the keywords appropriately often in the text. Please do not use keywords according to the motto "a lot helps a lot". You are doing the opposite. Acts according to the motto: "As much as necessary, as little as possible." This also applies to other headings besides H1. Only use subheadings if the text and the associated readability make it really necessary.
Keyword density and reading quality
You probably also know one or the other SEO tool that gives you a hint when you are composing as soon as you use too few keywords as a percentage of the text length. The keyword density had a significant influence on the Google algorithm for some time. It has improved the content quality in the Google index and thus made a contribution to triggering a higher ranking. However, the pure keyword density as such has not influenced the Google ranking for a long time. Instead, ease of reading (see tip 2) has come to the fore.

WordPress plugin: YEOST SEO gives helpful hints.
If your SEO text answers in detail the question displayed by the search engines or the search term that is being searched for, the probability that Google will recognize the relevance is very high.
Avoid using keywords with a crowbar. If the impression arises that the keywords are too dominant in their density in relation to the text, you should ideally reduce the key terms. Better optimize your hit rates through more precise hits by thinking intensively about the use of long-tail keywords.
Longtail keywords and niche keywords rank well
The brevity of the short tail keywords is due to the fact that only one or two search terms match with countless other articles. The result: Lots of other sites may be ranked better than yours. The way to one of the top places on the search results pages is and remains rocky and uncomfortable. An adequate solution for you may be to be found more easily using long tail keywords or niche keywords, since the specified intersection of search engine query and your text solution is very large. The search volume is much lower here ... but in combination with additional keywords you increase your chances again.
Anticipate your users
Again, it is important that you put yourself in the minds, thought patterns and search behavior of your target group. How is the search formulated in the search engine, to which exactly you want to offer answers? By the way, you will encounter this aspect again in the 5th tip.
At this point, use the tools of your choice that will help you select the right long tail keywords. In addition to the main keyword, ideally set two to three secondary keywords per article, i.e. synonyms or related keywords that you come across in your keyword research.

Creation of long tail keywords

You don't know which long term keywords you can use? There is a solution for this too. With the Google Keyword Planner you can not only research, create or upload keyword lists ... Since the introduction of the new Google Ads Keyword Planner, you can use the function of duplicating your keyword lists. With the help of the Keyword Planner, you can create combinations of keywords that are relevant to you in order to generate long tail keywords.
Tip 4: Order must be - also for SEO
Augen and Google eat too. Therefore work consistently with headings, paragraphs, legible colors and font sizes. Uses quotations and bold important text passages. Brings an overview with the help of the correct bullets Spoilers in the headline what readers can look forward to in the next few passages. The more structured and clearly defined the visual text framework, the better. For once, it's not about the content, but actually about the architecture and design, which is also decisive for user-friendliness. But Google also releases endorphins if you work with a logical order.
Tip 5: Position Zero: How Voice Search Affects SEO
By now you've all heard of Apple's Siri and Home Kit, Amazon's Alexa and Microsoft's Cortana. So, not only in the actual, but also in a figurative sense. These voice-controlled assistants guide you to your goal via voice input. While simple questions are usually answered directly by voice assistants, you receive lists of results for more complex questions. However, SERPs do not play a primary role for smart speakers that you interview without a display. The speaker reads you the hit with the relevant information. Websites that do not provide an exact answer to the question are not taken into account.
Google predicts for 2020 that more than 50% of all search queries will be formulated via voice search.
Since the acceptance and use of voice search continues to increase, you are well advised to consider the voice-controlled search directly for your search engine-optimized texts. If you want to optimize your website for voice search, you first have to know that Google itself is not yet able to formulate texts. Instead, this search engine uses sections of text from websites. This content, in turn, has to match the search as precisely as possible, from which Google creates the featured snippets and outputs them as a voice message. With this in mind, we recommend dividing relevant text passages in a snackable manner so that they meet the requirements for featured snippets.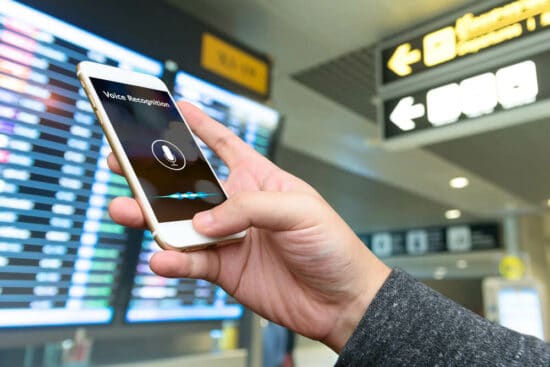 shutterstock.com / Zapp2Photo
What exactly is a featured snippet in short?
By featured snippets we mean a format that gives users a very short and precise answer to a question that was previously asked via Google. You don't have to work your way through the search results - Google presents the result prominently in position 0. It couldn't be better!
The Google update BERT knocks
Can you create featured snippets yourself on your websites and articles? No, unfortunately not. As already described, Google itself chooses from which domain the appropriate text passage is used in the featured snippet. But you can take measures so that, at best, Google plays your texts as a voice response. It is important that the content can be displayed in one or two sentences and completely on the smartphone screen. The Search Evaluator Guidelines from Google will tell you more. And at the latest with BERT, the already announced "biggest update in five years" on Google, something elementary will happen here! As a spoiler for you: In the future, BERT will "understand" your search queries and interpret them based on the semantic context. You are well prepared here if you already take the tips with the long-term keywords (see Tips 3) to heart when creating your content.
The special challenge is once again to put yourself in the minds of the seekers. Be aware that users usually ask complete questions for voice searches and not just formulate individual keywords. Here again the magic word "Long Tail Keyword" strikes. Think ahead and anticipate how the search for your target groups will turn out. If you succeed in doing this, you can very precisely place the answer that triggers the question via the voice assistant. It is helpful if you include the question in the title.
Always analyze search engine optimization
As always, the following applies to SEO: be patient. Even with search engine optimized texts, success is not always immediate. Put your ear to the SEO track and listen to the signals that Analytics sends you. Keep in mind that successes and big SERP jumps don't happen overnight.
via GIPHY
So monitor, analyze and optimize carefully and don't turn everything inside out just because you are not among the top ten search results after a few weeks. In order to achieve this, you usually need a lot more, which we would be happy to explain to you personally.
Help for SEO texts
You have now received five tips on how to improve your search engine texts.If you - for whatever reasons - cannot do this yourself or if you have any questions about keyword research, please let us know. We are happy to assist you with words and deeds and help you to inspire your target groups and search engines with your SEO texts. Write to us, call us on +49 261 450 9335-0. We are happy to be there for you.