When can you retire in Europe?
Statutory pension
Slovenians are the earliest retirees
While retirement will increasingly be postponed for Germans in the coming years, many Europeans will retire much earlier.
In Germany, during the election campaign, there was a brief discussion about further raising the retirement age. Some economists recommend an increase to 70 years. The reason: The currently still full social security pension funds will not last. The baby boomers will soon be retiring. Therefore, experts are bringing up a further increase in the retirement age. But when does retirement begin in other European countries?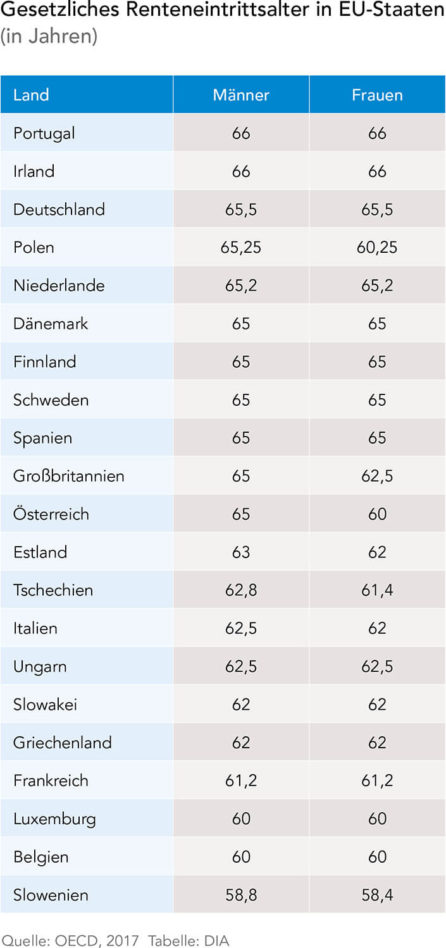 At the moment, the Portuguese have to work the longest. This applies equally to women and men. You can only retire at the age of 66. Whether this is really sufficient, especially for low-wage earners, is a completely different question. The minimum pension in Portugal is only around 420 euros per month and is otherwise 30 percent of average monthly earnings. The Irish have to wait just as long as the Portuguese. Both genders cannot retire in Ireland until they are 66 years old. Germany ranks 19th out of 21 nations. But in just a few years, German employees could be the oldest when they retire. Until 2030, retirement will be postponed by one or two months a year. Therefore, the statutory retirement age is gradually increasing to 67 years.
Two neighbors follow
Poland is close to Germany - and not just as its eastern neighbor. At 65.25, Polish men only work three months less than current retirees in Germany. The women in Poland have it much better: They can finish their working life five years earlier, i.e. at the age of 60.25. After retirement, thanks to an average life expectancy of 79.9 years, they still have a significantly longer life ahead of them than Polish men (71.7 years). Our Dutch neighbors are not far better off than we are either. The uniform retirement age is reached there at 65.2 years. Then, according to OECD data, four countries are tied. In the Scandinavian countries of Denmark, Finland and Sweden as well as in Spain, 65th birthday is the statutory retirement age.
Pension with a clear focus: Austria
In Austria too, men have to work until they are 65 years old. The women, on the other hand, are much better off. Your retirement age is only 60 years. Like Germany, Austria has also reformed its old-age pension system. However, the focus was clearly on the public system and not on company or private supplementary benefits. One reason for this was strong resistance from major unions. In addition, the civil service provision was reformed and the group of insured persons expanded. New pensioners who have been employed for many years receive significantly higher pension payments in Austria than in Germany. Austrian men currently come to an average of 1,820 euros and women to 1,220 euros.
Estonia and the Czech Republic: women preferred
Estonia ranks 10th in terms of retirement age. The retirement age is regulated differently for men and women: women can retire regularly at the age of 62, men have to work one year longer. The Czech pension system is set up in a similar way. Czech men retire at the age of 62 years and eight months. Your wives are allowed to quit their jobs at the age of 61 and four months.
Sharp change in Greece

Italy ranks 8th in the country ranking for retirement. Women can retire at the age of 62 and men at 62.5 years. It looks similar in Hungary. However, there is equality in terms of retirement age. Everyone has to work until they are 62.5 years old. Then comes Slovakia with a minimal gap: both genders can retire together at the age of 62. It is exactly the same in Greece at the moment. There, the retirement age at the time of the survey was also 62 for men and women. However, the Greek government has already decided to raise the retirement age across the board to 67 years. By 2050 it should even increase to 69 years. If other nations don't follow suit, that would be the highest retirement age in this comparison. The days when, for example, civil servants retired at the age of 56 are long gone in Greece.
France currently still without pension reform
In a European comparison, the French retire much earlier. The retirement age is 61.2 years, regardless of whether you are a woman or a man. The French are conscious of this relatively early retirement as an important factor in the social system. Even President Emmanuel Macron does not want to shake it at the moment. Especially since he directs his focus on other social and labor law changes. Another drastic reform cannot (yet) be expected of the French population.
The lowest age applies in Slovenia

A little further north there is obviously still enough money for an earlier retirement age. In Luxembourg, all employees and employees can look forward to retirement from their 60th birthday. This also applies to Belgium. But that is nothing compared to the front runner. Slovenia has proven to be particularly employee-friendly.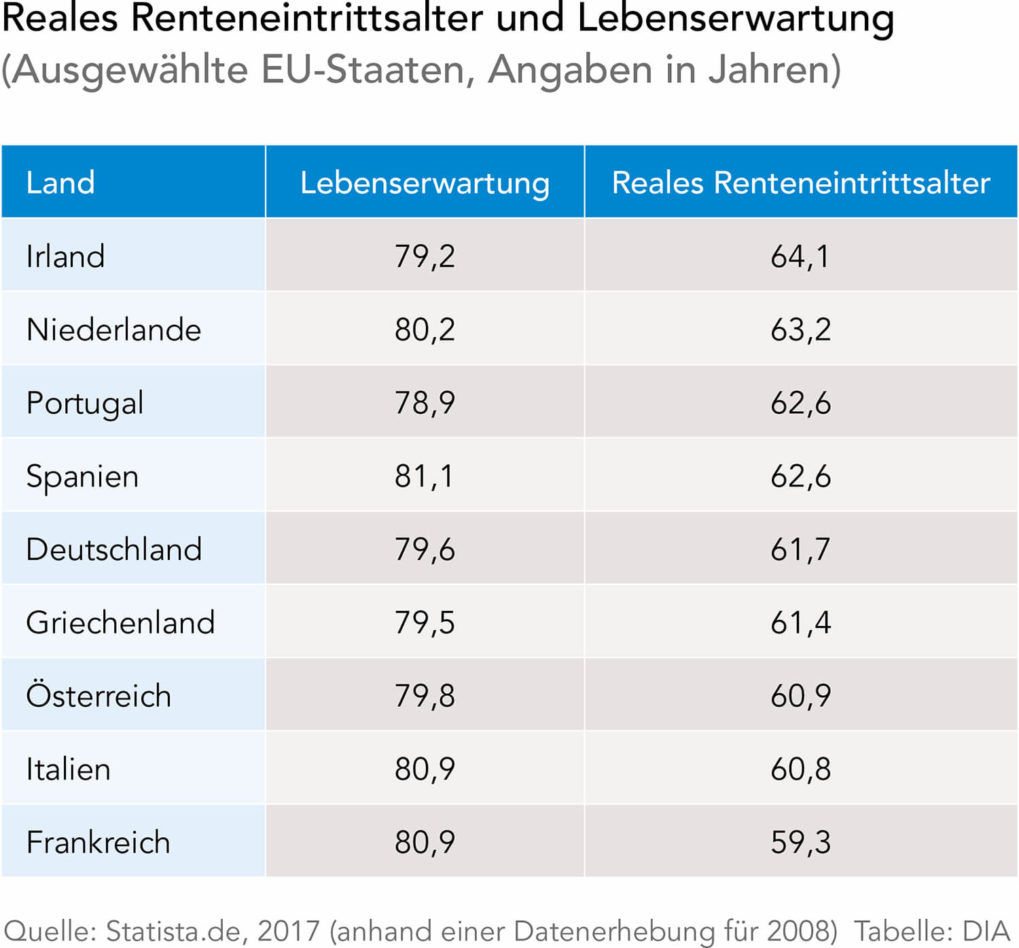 According to the OECD, the retirement age is nowhere lower in Europe than there. Men retire at the age of 58 and eight months. Slovenia's women are even allowed to receive their first pension four months earlier. But how long can the Slovenes enjoy their pensions? The median life expectancy is 81.1 years. Both women and men can therefore look forward to a relatively long pension period. With this comparison it is therefore advisable to also consider the country-specific life expectancy. In countries like Austria and Poland, women particularly benefit from a longer pension period. They are allowed to retire much sooner than men and live longer on average. In addition, in most countries real retirement due to early retirement, bridging measures or disability occurs much earlier than the legislature has provided.
Message to the editors
Send comments, praise or criticism on this article to the DIA editorial team.
Selected articles on the topic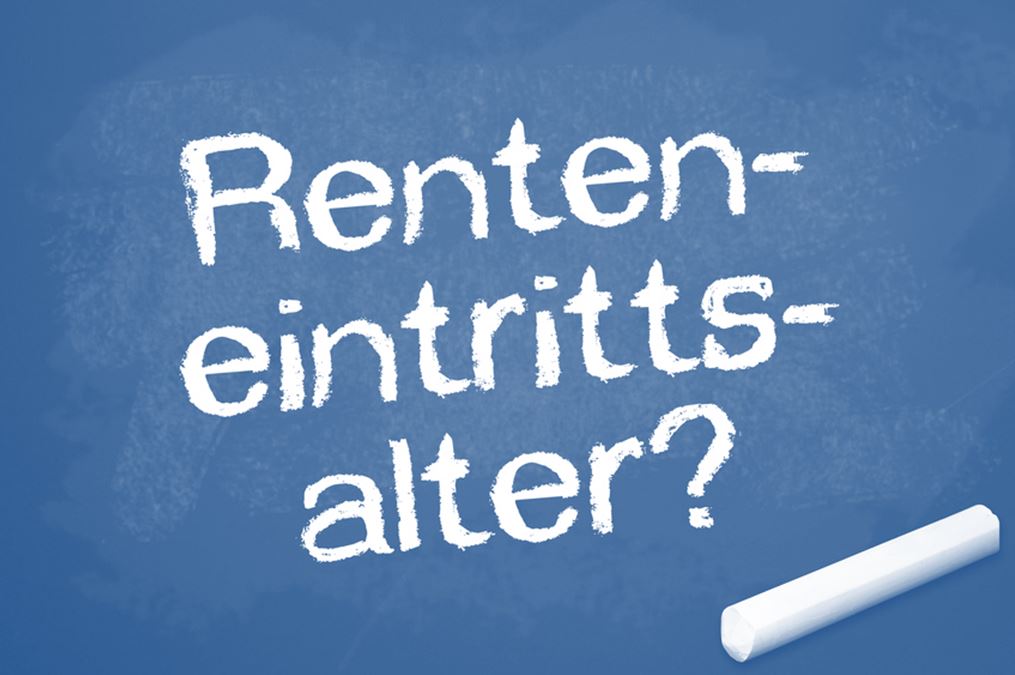 While retirement will increasingly be postponed for Germans in the coming years, many Europeans will retire much earlier. In Germany, during the election campaign, there was a brief discussion about further raising the retirement age. Some economists recommend an increase to 70 years. The reason: The currently still full pension funds of the [...]
read article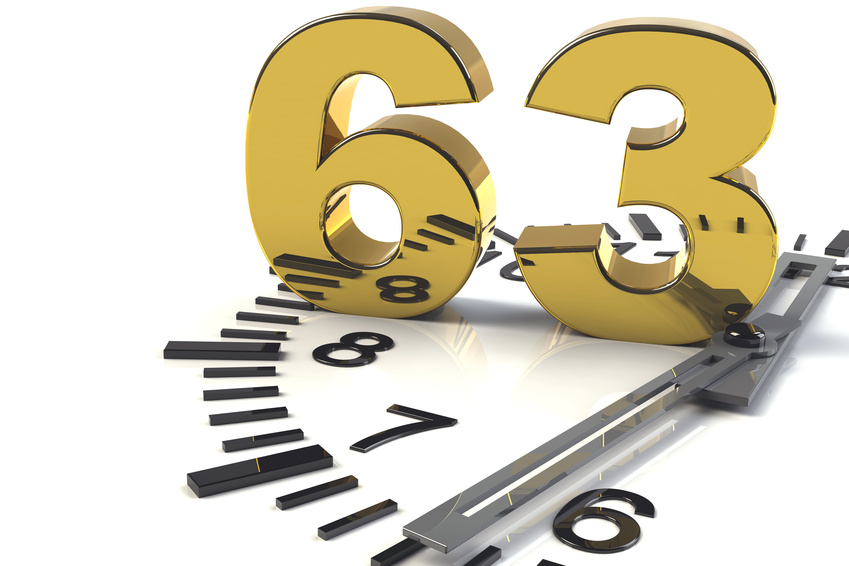 12 months later: The traces of retirement at 63
The grand coalition's pension package came into force a year ago. Twelve months later, the consequences are already apparent. This is shown by an analysis of pension access in the past year: The number of new pensioners rose by more than twelve percent. The trend in the entry age was reversed, the new pensioners, at least the men, begin their retirement [...]
read article